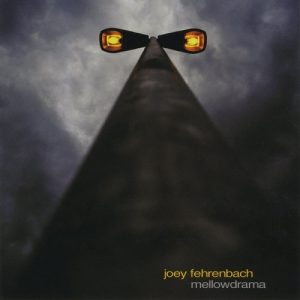 Joey Fehrenbach has brought his history to the present with a new release. On Mellowdrama, he creates a fresh, new sound with the insight and influence of a completely opposite style of electronic music. How does one take over 10 years of experience in a different genre to create a downtempo debut? It is obvious that his talent is not limited by the constraints of a single style.
In 1998, Joey Fehrenbach's Dream Traveler project hit the world stage on Paul Oakenfold's Tranceport. The popularity of Time on this release put DT on the map of house. Over the years, Joey has kept busy producing his own progressive music as well as collaborating with others including DJ Sasha. Like an actor, musicians can become typecast leading some to believe their achievements are only made in a narrow field. It can be difficult to escape the boundaries of the definitions that are applied. On his downtempo debut, Joey Fehrenbach takes a bold step to do just that.
Apparently, his experience is of immense value on Mellowdrama. Throughout the nearly 50 minutes, Joey creates a well-balanced soundscape of musical layers. Being Around You is a nice prologue for what lies ahead on this album. It introduces the listener to the complexity of the full production. Each track delivers a multitude of unique electronic sounds that exercise the mind. When the listener arrives at I Remember, one cannot help but wonder what memories were the cause for such a nice twist on dub. In the end, Mellowdrama proves to be an excellent starting point for Joey Fehrenbach's new venture.