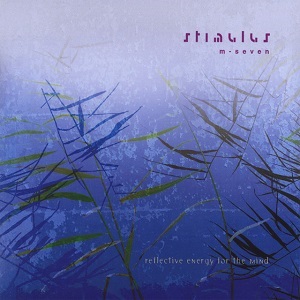 M-Seven is where the mind meets the soul.  It is where the land meets the sea and it is where music meets the influences of the world.  On M-Seven's new release, Stimulus, he delivers an injection under your skin that is sure to bring on a high of wanderlust.
M-Seven drives your senses on Stimulus across the globe with electronic, downbeat infused with the sounds from around mother earth.
He hails from Quebec, Canada but you can't tell that from his creations.  The different ethnic instruments he uses are powerful reminders of how small this planet really is. His 10 years of musical production rain down an obvious ability to produce beautiful electronic melodies.  On his previous release, Activate, he displayed a prowess for mixing beatwork with anything from ethnic flutes to the occasional Middle Eastern vocals.   And, when it rains, it pours down with thunderous power on Stimulus as he continues to deliver more of his unique brand of music.
"Creative Tao" feels like a perfect awakening for Stimulus as it feels the mind with the sounds of the Far East.  Soft vibes pan out against a gentle flautist as we feel the world around.  It passes into "Galactic Surfer Boy" under the hypnotic use of tabla drums against a spiritual chant.  The track "Fuelled Exploration" is really a title of the storybook for what M-Seven's modus operandi in music production might actual be.  Curious keyboards drive this track on a pace that feels quick while at the same time it brings a state of relaxation.  "Oneness" and "Mind Bend" add to the collection of 18 tracks and stand out as more meditative but still equally pleasing to the senses.
You won't be calling Stimulus an ambient soundscape by any means. M-Seven's interesting beats move his sound past the realm of atmospherics. Explore the gentle moods created under headphones as M-Seven rounds the spectrum of airy synths with just the right bpm to elevate the sound to something peaceful yet uplifting.
For Calmscape