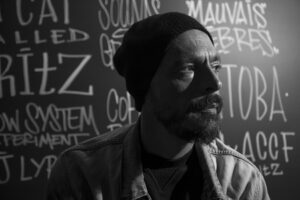 Today, we are lucky to live in the modern era. The information age, they say. Well, knowledge is power. And, to know a Cat Called FRITZ will provide enough power to elevate your mind and soul. This beat creator brings something alternative to the hip hop world that it is sometimes desperately missing; the creativity in sound. "If you build it, they will come" must be the tagline he adopts because his beats provide the foundation that make the vocalist's layering so unique. Behind the spoken word of so many artists he collaborates with is the rhythm he creates. In fact, his instrumental works are robust enough to stand on their own with their complex compositional character. We are fortunate that ACCF releases most of his works in their instrumental formats because you can take note of the style and skill he brings to your ears.
Let Slackline take you on an imaginary walk down the Champs-Élysées as we meet ACCF. He hails from France but his work spans the globe through his partnerships far and wide. Today, he shares with us his roots in music and how we should come to know him today. Without further ado, meet a Cat Called FRITZ.
Slackline Radio: For our readers, let's get the low-down. Who is Cyril Merlin known as a Cat Called Fritz?
a Cat Called FRITZ: A human trying to pretend to be a cat or a cat trying to pretend to be human.
ACCF grew up in the southern suburbs of Paris. His mother was a data entry operator and his father was a delivery driver. Despite his parents not having an apparent musical background, they provided the influence that sparked a love of music. He grew up listening to a lot of French and international pop. Acts like MJ, Dire Straits, Phil Collins, Lionel Richie, Stevie Wonder, George Michael and many others filled the airwaves of his youth. After picking up his first album Dangerous by Michael Jackson at the age of 12 and listening on repeat for hours in front of the artwork, he was hooked and started digging deeper.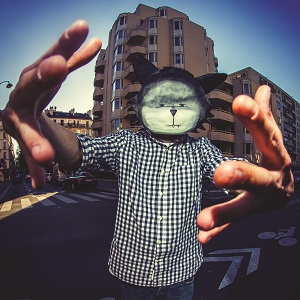 Slackline Radio: Does the Cat really identify as FRITZ? What is the backstory and the name that defines your hip-hop sound?
a Cat Called FRITZ: My name refers to the comic strip « Fritz the Cat » created by Robert Crumb and A Tribe Called Quest for the music. My 2 favorite areas.
His play on these names reveals a little of the personality and approach to the music he creates. The style is reminiscent of the past, but fresh for today. It's playful and optimistic at times. Influences are present but it is always unique and perfect in production.
Slackline Radio: You have also recorded as DJ Lyrik. Tell us about your journey that leads you here today.
a Cat Called FRITZ: In 1998, I began to earn my spurs under the name of Dj Lyrik in Parisian clubs such as Slow Club, Opus Café or Batofar. From 1998 to 2004, I made a few appearances on mixtapes and I spent a lot of time behind the decks alongside Dj Nino and Dj Kozi (rip) to deepen this discipline that is deejaying. It was in 2003 that I started sampling and making my first productions. Then in 2004, I met the MC Diggi Daïz (dajzœlski, Dyzberg) and that was the start of the Coffee BREAK records adventure.
In the late '2010s, ACCF was dishing out a wealth of stellar releases, like "Vertical Iris", "Tribulations & Life of", and "Beats Per Minute" where he teamed up with a list of great vocal acts.
Slackline Radio: Your catalog as ACCF shows a prolific period of full length releases from 2013 to 2017.  What has the Cat been up to more recently?
a Cat Called FRITZ: Since the release of "Vertical Iris" in 2017 and the reissue of "Tribulations & Life of" in 2018, I have made remixes for As Valet, Lanote, Dj Simon S. I also appear on the compilations "Wave / Maintain ( Brain Connection 1978)", "Jazzvolution Chapter Three: The Final Round (The Find Magazine)", and "Bords 2 Marne Vol.1 – Wave Masters". I gave a hand to my guy Breiss to realize his album "Simulation" with Kiydrah. I spent time helping my guy Lord N (Lemdi) to make his album « Or & Douleur » Gold & Pain. In the meantime I continued to collaborate with Pseudo Slang who was already present on Vertical Iris. This summer we spent several months together on tour and in the studio…
Slackline Radio: Over the years, you have partnered with many on your releases, like the vocals of Audessey from the US. Tell us more about the creative process behind these collaborative productions, like the brilliant track, Elevation, or the excellent Beats per Minute?
a Cat Called FRITZ: In 2010, T-Love produced the compilation Picki People Vol.1 which brought together a panel of international artists such as M.anifest, Myka Nyne, Audessey (Soundsci), Chali 2na, Dusty (Jazz Liberatorz), Breiss… For this occasion I produced the track This is the Jazz. It was then that I met Audessey. I was already a huge fan and  I listened to Mass Influence a lot as well as their appearances on the J. Rawls 1st album and the Dynamic Syncopation album. I invited him on my album "Tribulations & Life" and we recorded our 1st track Contact remotely. We were very happy with the result. It was only natural that we quickly started working on other tracks: which gave birth to Beats per Minute.
Slackline Radio: What does the hip hop landscape look like in France at the moment?
a Cat Called FRITZ: There is good and bad, like in everything I think. There is still a solid underground but less and less visible on stage and in the media.
What is also clearly visible in his work are the visual adaptations of the cat, FRITZ, and the other renderings on his releases. These are his personal works and it's another connection to the style of his sound.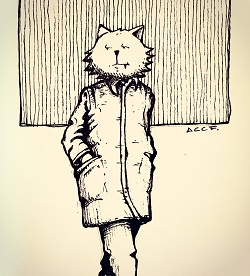 Slackline Radio: It is clear you extend your creativity across other mediums. What's the inspiration in the art you create, like the covers that grace releases like "Tribulations…"?
a Cat Called FRITZ: I've been drawing since I was little, and I trained as a graphic designer. It was normal for me to make several artworks for my projects and for other artists. I also like the video. Very early on, with ACCF, I tried my hand at making my own clips. I would like to go further in this area, like what I did for the Mustafa In The Sky With Diamonds feat. Sach (The Nonce) and Or et Douleur Gold & Pain by Lord N.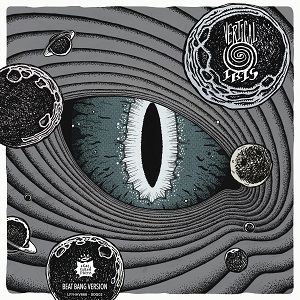 Slackline Radio: What's been happening over at your Coffee Break Records label?
a Cat Called FRITZ: CBR is our small structure, it has always allowed us, at specific times, to release our projects. The latest is Lord N's album released on cassette and digital. The next project to come is that of Mauvais Zèbres. It brings together French rappers Diggi Daïz and Lemdi, all produced entirely by ACCF. We are proud and can't wait to defend this album.
Slackline Radio: Can we expect anything new from ACCF in the near future?
a Cat Called FRITZ: I have several projects that should see the light of day very soon. Jatoba's album "Leaf Out" in collaboration with singer Lanoir. The Mauvais Zèbres EP and album "Outre Monde" as well as an album with Pseudo Slang.
Slackline Radio: And, we can't leave without asking, what will be on your plate for dinner or in your hand later this evening?
a Cat Called FRITZ: I'm thinking of a Pad Thai or a Phô.