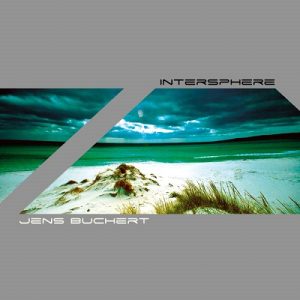 Jens Buchert is one of those prolific artists whose style has helped shape a whole genre of music. Chances are you are already familiar with his music. If not, then there's a good possibility that you have heard his productions before and you may just not know it yet. His style has carried the sound waves of his creations to numerous individual releases, compilations, and even to film. Essentially, Jens is a master of chillout. His music is a special varietal wine that must be sought out to accompany the flavor of your evening's laidback mood.
Jens's vibes span the spectrum of chillout music from the luscious trip-hop sounds of Amberland's Time Beyond to the downtempo electronica found on My Heaven. Each release reveals a new side of the coin and showcases his ability to reach every side of your frame of mind. Now, Jens Buchert has released Intersphere, an electronic deep moods music production.
From the first drop, you can immediately sense this blend of lounge. Jens has twisted in a dose of ambient into Intersphere that delivers a form of serious chill. Rest assured. As with all of his releases, the music on Intersphere delivers brilliant beat lines with interesting synthesizers to create wonderful melodies. The first track, "In the Mirror" works very well at creating a futuristic blend of worldly sounds. The percussion work is complex yet subtle. This track is the antidote to your foul mood. "Crunchy Town" carries the relaxation to a higher state as a muted trumpet is introduced. Jens uses more interesting electronic percussion work to ensure this track cannot be labeled smooth jazz. He continues to keep your mind focused on this production with each following track. On "Event Horizon," he slightly picks up the pace with one of the more head nodding tracks on Intersphere. Next, it is hard not to envision a lazy Sunday morning when "Daybreak" begins. An unhurried electronic keyboard rhythm is central and each layer of synthesizer sounds is poured on slow and thick like molasses on pancakes. Ambient becomes obvious on "Oversky." This track is dominated by a piano solo, but again it's Jens's use of electronica that grips the listener. On "Superdope", different ambient atmospheres are worked behind what sounds like metal drums. "Love Suite" departs from the formula on Intersphere. This progression will likely be more attractive to Yanni friends than to fans of Jens's earlier work. Fortunately, Jens adds two other tracks to the end of the recipe of an overall deliciously sounding dessert of ambient electronica.
On Intersphere, Jens displays his musical diversity. This release will undoubtedly be remembered as an enjoyable collection of some of his most laid back grooves to date. Don't be afraid to become acquainted with another part of Jens Buchert's world on Intersphere.