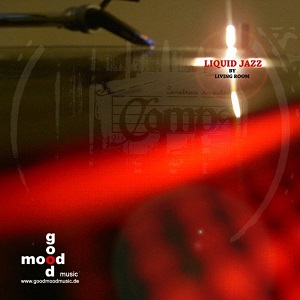 Lounge seems to define a mood, a lifestyle told from the pages of relaxation. Somewhere on the shelf between pure ambient and electronic dance, this story often involves a martini with friends as you find yourself uplifted from today's world of negativity. It is a welcome escape that is supported by authors such as Thievery Corporation, Jens Buchert, and Sven Van Hees. Fortunately, Living Room proves it is a story with many tells yet to be told.
Living Room is the product of Ingolf Schapke, a german sound engineer, DJ and producer. His work speaks quality through its flawless production and complex compositions. Attention to detail and training in classical music collide to generate the laid back perfection of his electronic world. Too often the meat is left out of the pasta sauce and we find ourselves chewing on a watered down disappointment. Living Room has released Liquid Jazz and in no way has this creation lost its chill flavor.
After the release of Liquid Lounge, the next creation from Living Room was much anticipated and hopes were set high for another stellar production. From the start, it is clear that Liquid Jazz has sparked another well rounded selection, and it seems Living Room delivers optimism on the opening song, "Surfin' On A Rainbow." With a slight Bossa undertone, this track bounces a delightful rhythm. Plan your social evening accordingly and place this one in the queue. One can sense a slight reduction in the bpm on "Smokers Relight" and "Pure Jazz." Living Room clearly has steped it down a notch on this release and it transmits pure leisure. These sounds resonate in the background of your favorite house of libation as you find yourself asking the bartender for the artist's name too late when the melody leaves the sound waves of the room. On "Chic O Lala", Living Room infuses a discernable dub. It is no doubt Ingolf's work producing for artists like Black Kappa and Tony Tuff has left an impact. Liquid Jazz continues to carry an easy, smooth sound and we get a vision of his personal side on "Welcome to My Living Room." Later on "Jazzistics" and "Living Jazz," he removes any confusion with the soft jazz genre as he overlays interesting mellow synths and drum work. It is clear he wants you to understand his new downtempo, jazz sound on Liquid Jazz.
This new release from Living Room provides just the right combination for your next late night outing. If your energy level is high, don't expect this combination to fill your cup. However, if your style is chill, then Liquid Jazz is one of those well written recipes with a sweet lounge flavor you won't soon forget.