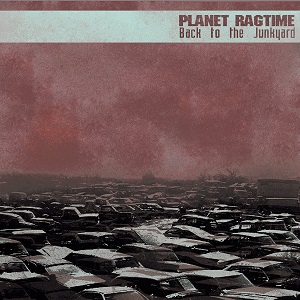 Planet Ragtime is something of an enigma to me. He is everywhere and everywhere he is not. You would think with a name like that, it would be easy to track down some history on the man. Believe me, I have tried. From Soundcloud to Discogs, around and around we go. Well, maybe that is how he likes it.
Let me tell you what I do know. This Russian has been cutting beats for a long time by the likes of his available releases. But, it is this recent collection, Back to the Junkyard, which made me take notice. I would compare this style to the likes of KOE or even Soii. Hip hop infused melodies with great production and a variability in sound that go a long way to elevate this cut to repeat status. Why don't I just leave it at that.
Welcome Back 01:15
Bungalow 02:42
Watch Over 02:48
Shredder Machine 02:00
Tail Lights 03:02
It's Gonna Be Alright 04:03
The Heritage Keeper 02:58
Low Budget 02:40
Nobody Needs 02:04
Avenue 04:18
Junky Guard 02:19
Listen here.